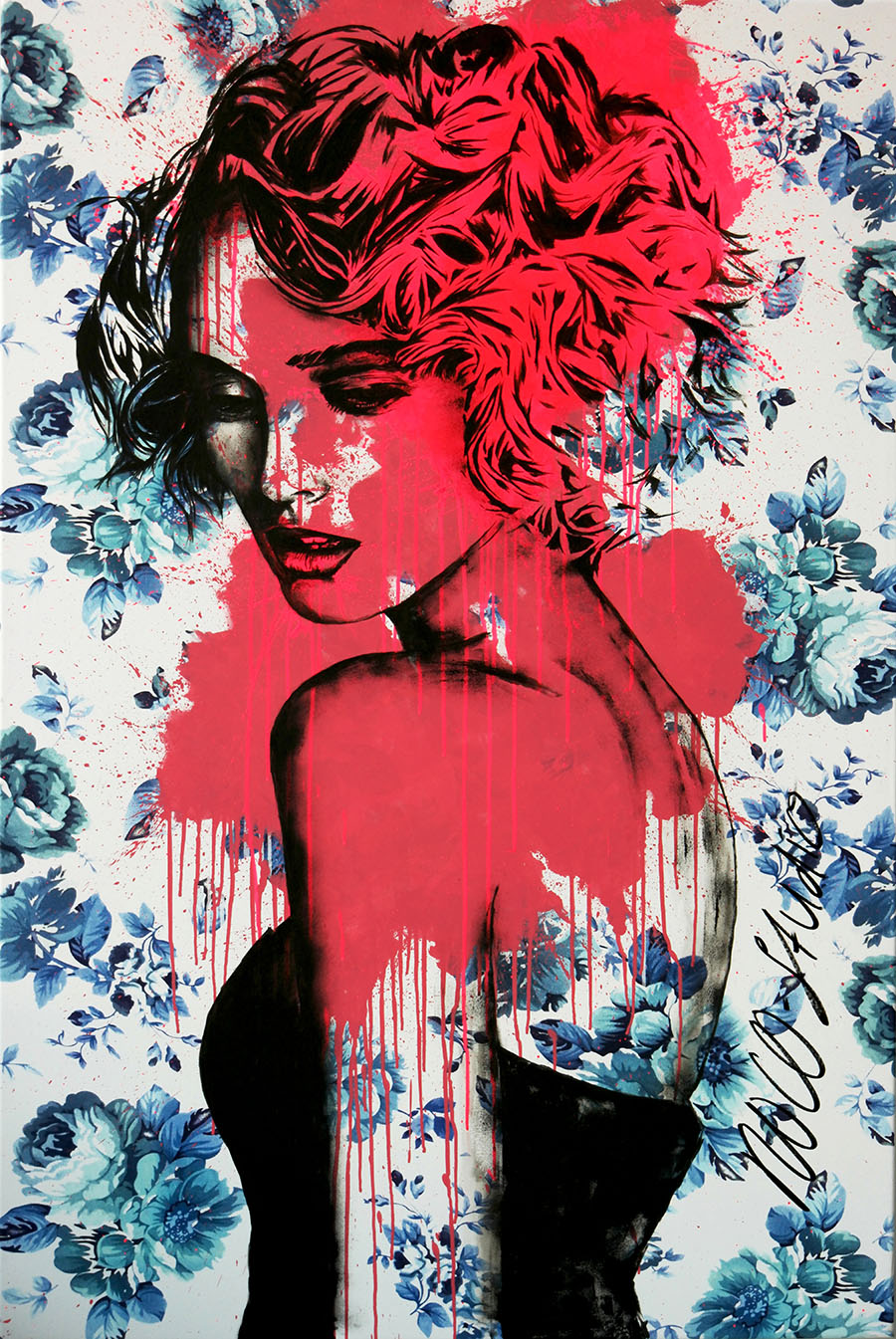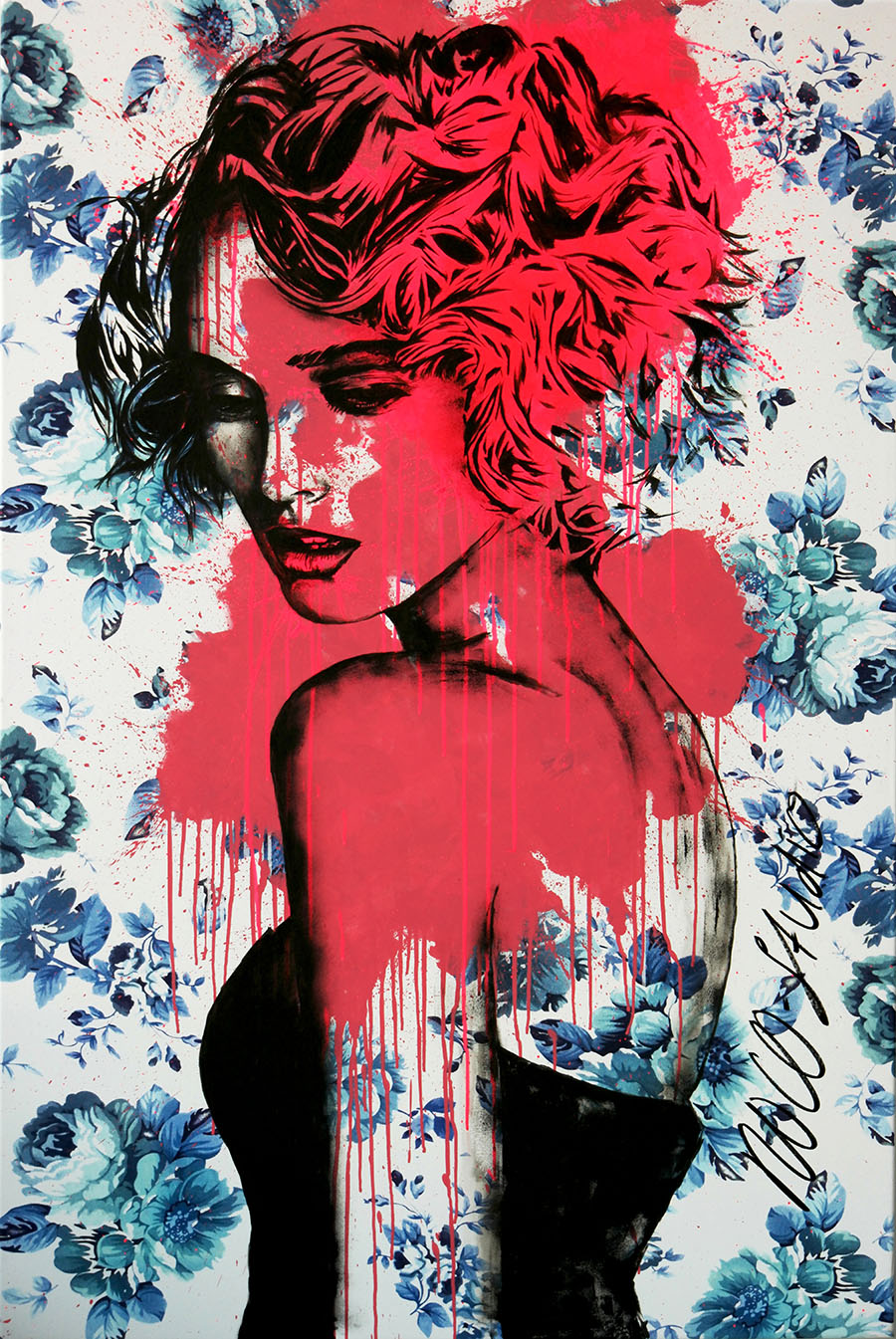 Perfect Pattern #4
A printed flower pattern ("Delfts Blauw"), with on top a hand-painted portrait, covered in neon ink splashes.
Original Mixed Media painting (100×150 cm). Acrylic, Neon Ink and Digital Pattern on Canvas.
Ready to Hang. Signed on the front and comes with a certificate of authenticity.
This painting is sold.