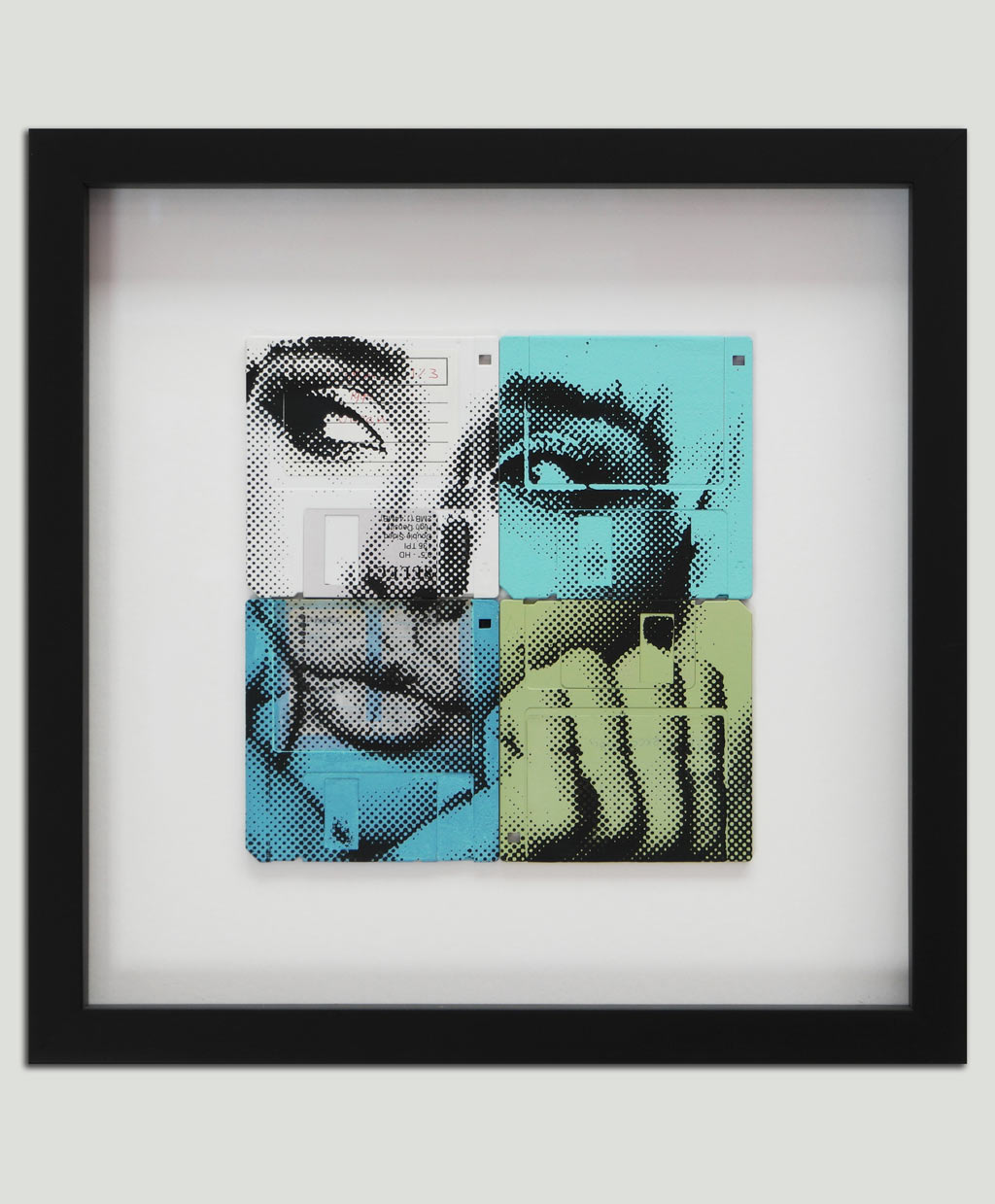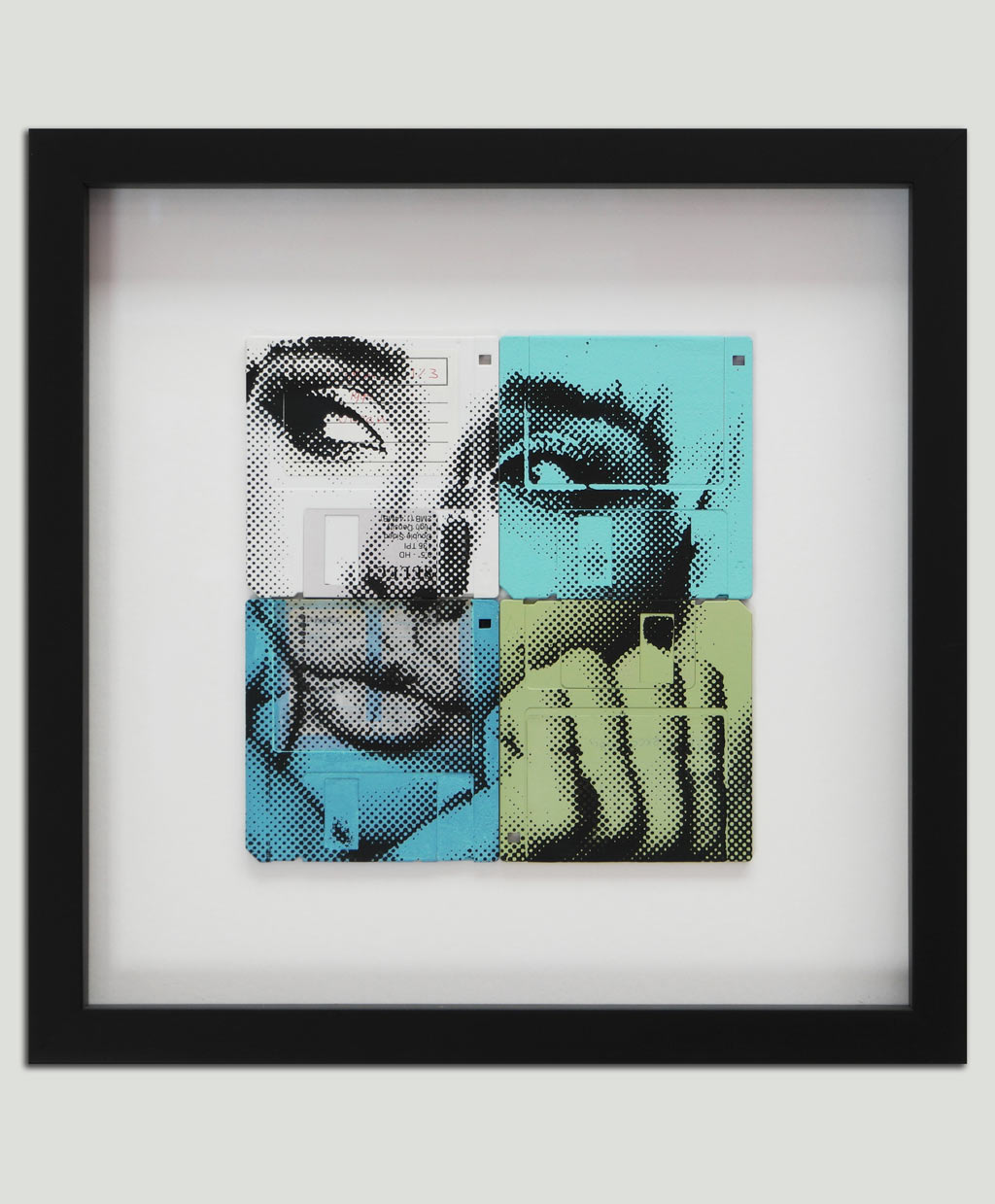 Day Dreamer on Floppy 1980 | Blue
"Day Dreamer – 1980's" a brand new serie with unique pieces from ROCO studio. Handpainted floppy disc with screenprinted face on top of it. Comes framed with museum glass frame (so no reflection in this 3cm depth frame).
As a multidisciplinary artist, ROCO is fascinated by many forms of art. And screen printing is certainly one of them. Inspired by powerful and confident women, ROCO created this colorful statement piece with a vintage feeling.
Material: screenrpint on floppy disc.
Size: 33×33 cm – 13×13″
Signed by ROCO Studio.