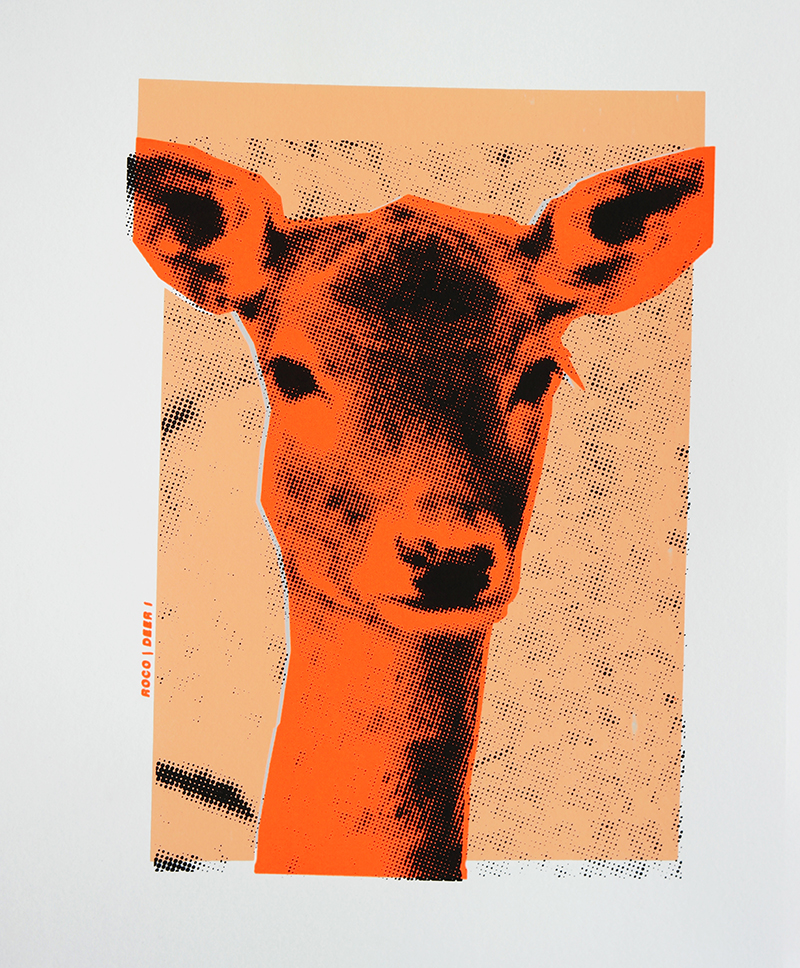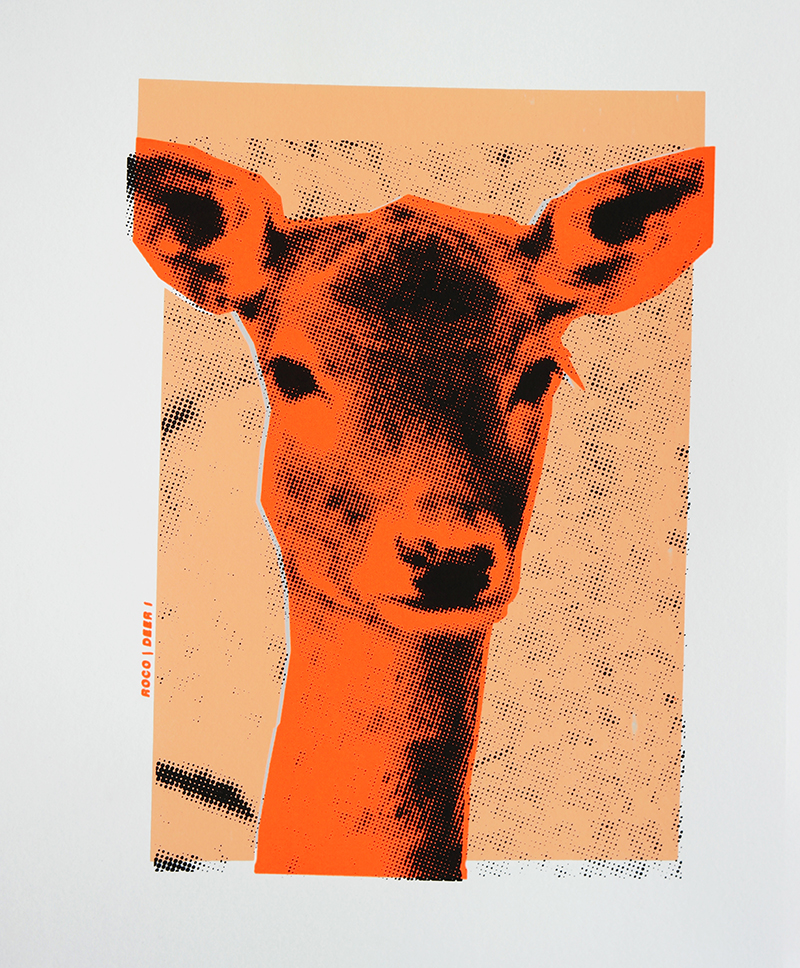 Deer 2
Inspired by the "Cow Wallpaper" by Andy Warhol, this is "Deer 1". The "Cow Wallpaper" was the first in a series of wallpapers designed by Andy Warhol. I used the same clear fluorescent color scheme as the pink / yellow version of "Cow".
Neon ink on high-quality paper (240 g). Limited editions of 20. Signed and numbered.
Size: 27 × 37 cm.
This screenprint is available at Roxier Art Gallery.