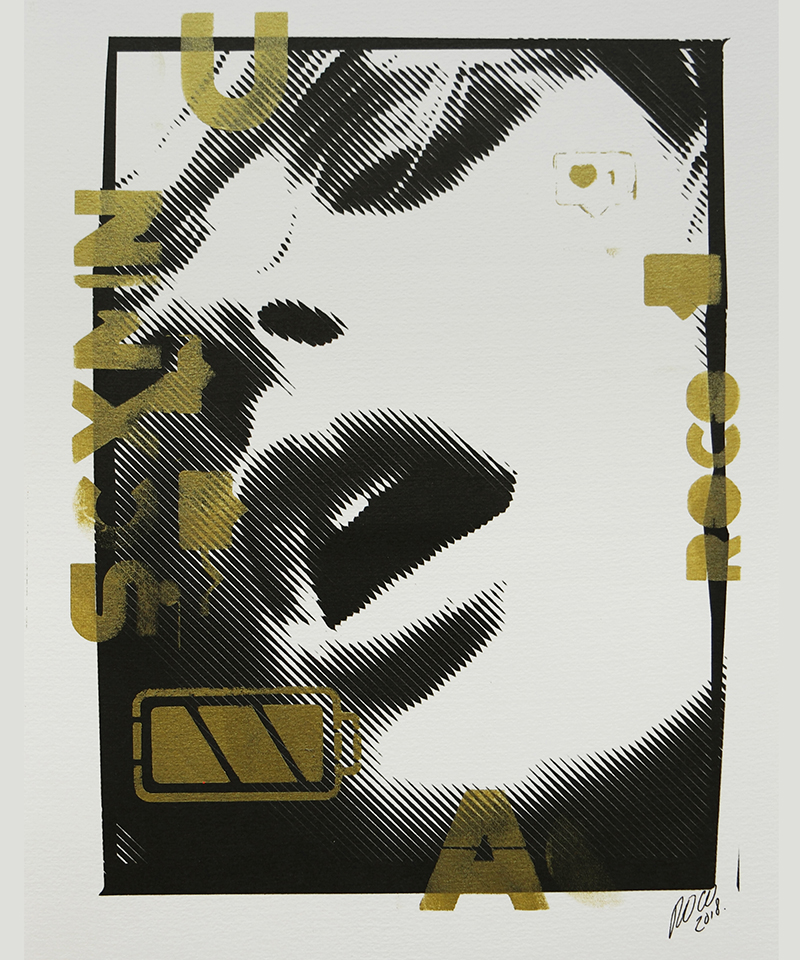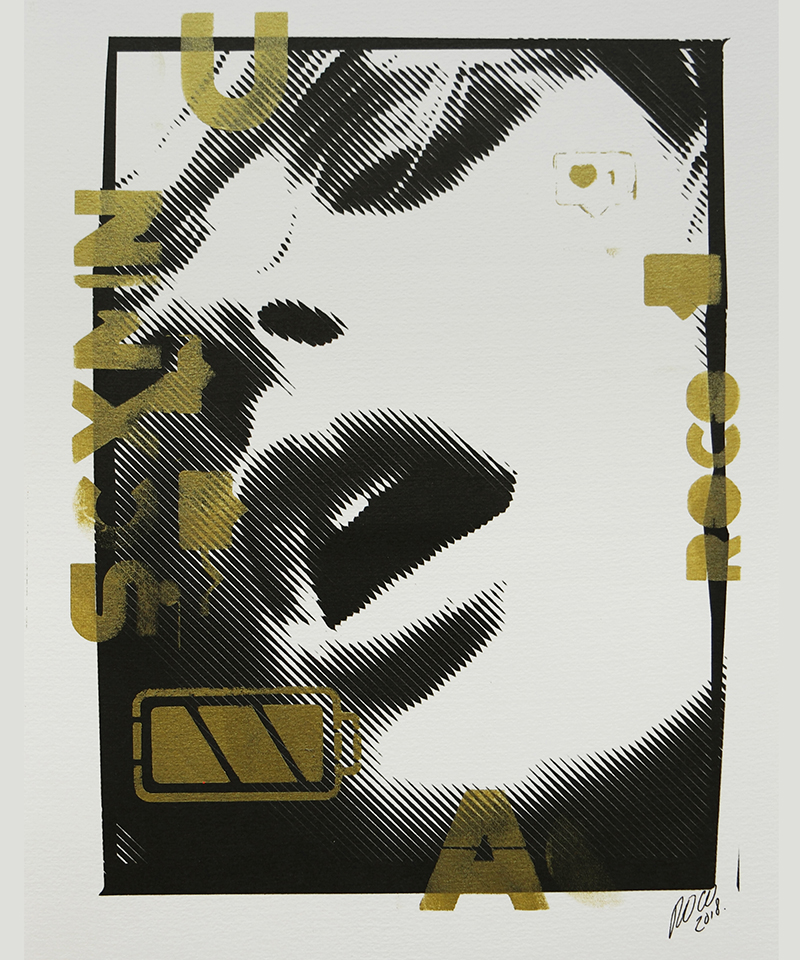 Black
Original Mixed Media Painting (29,7x42cm).
Stencil, Acrylic paint and Ink on Paper.
I used stencil templates on high grade paper (240 gr, acid free) to create the halftone effect and gold elements. "Black" is part of a series, each one unique and handmade. Signed on the front.
This screenprint is sold.