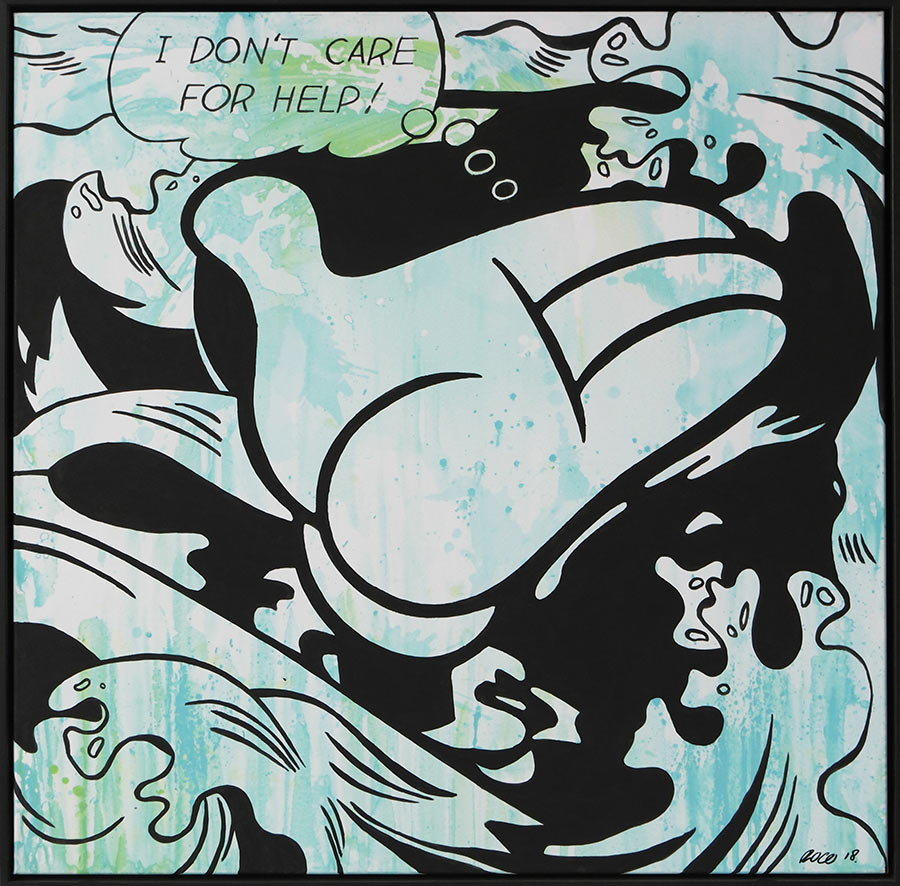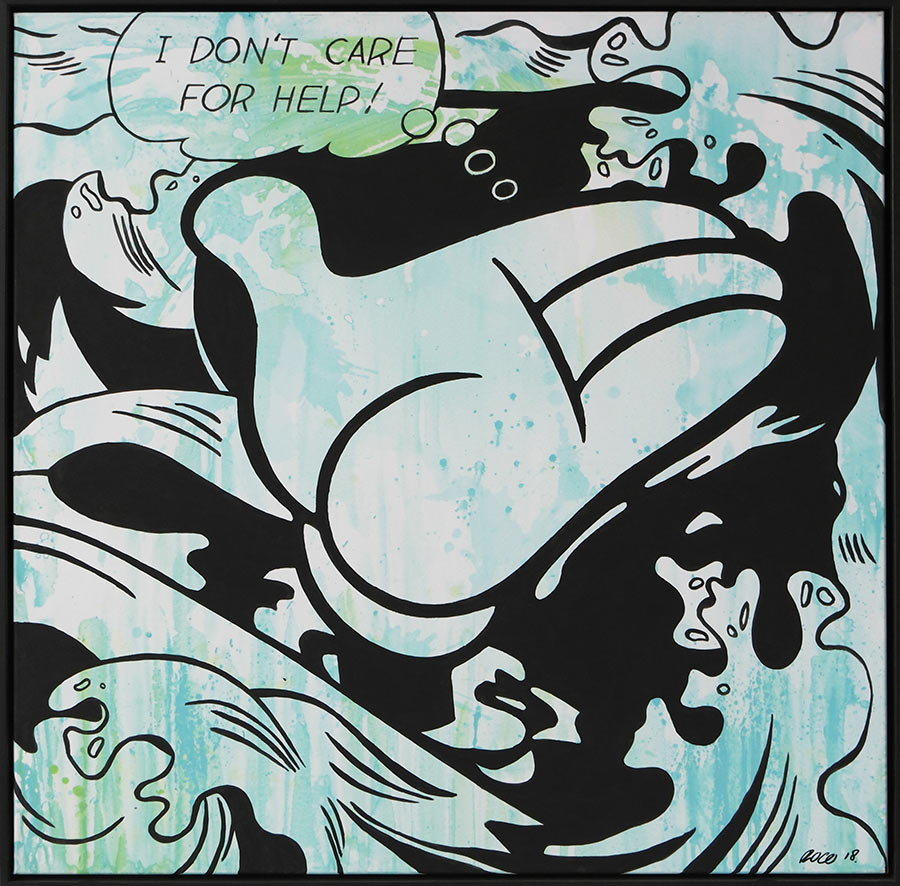 Handpainted original XL painting, on canvas with black floating frame (105×105 cm). Ready to Hang.
Mickey seems to disappear in the waves… A combination of Mickey's hand set in Roy Lichtenstein's 'Drowning Girl', with the paraphrased "I don't care for help". An aquarel background, the image on top is painted with acrylic paint.
This painting is sold.