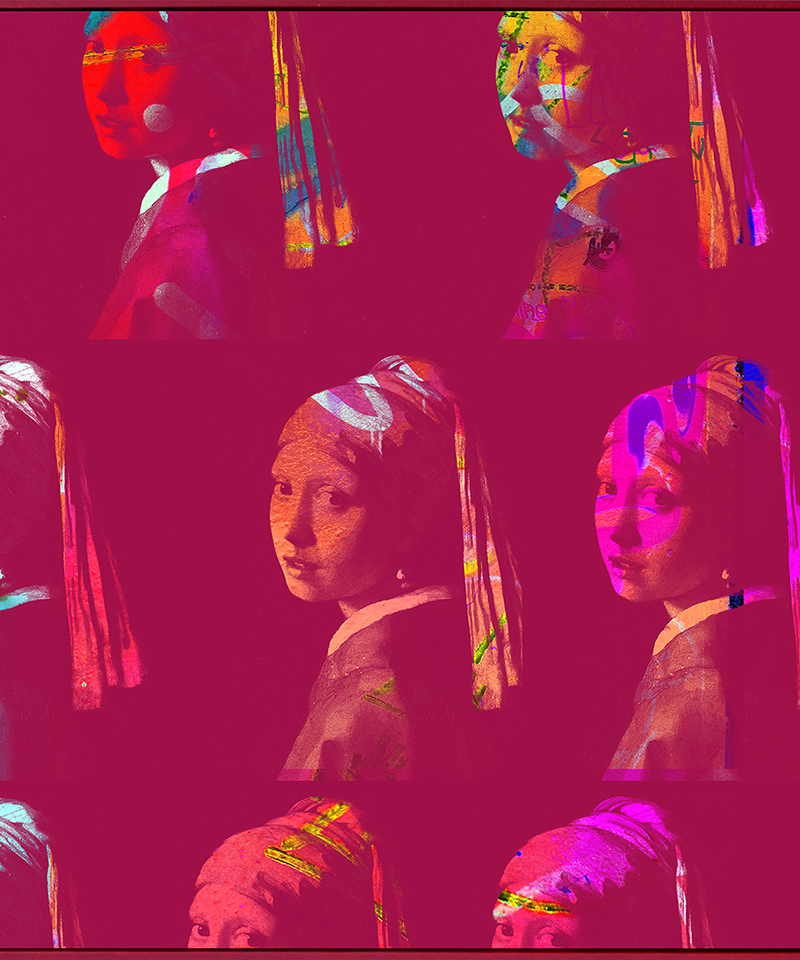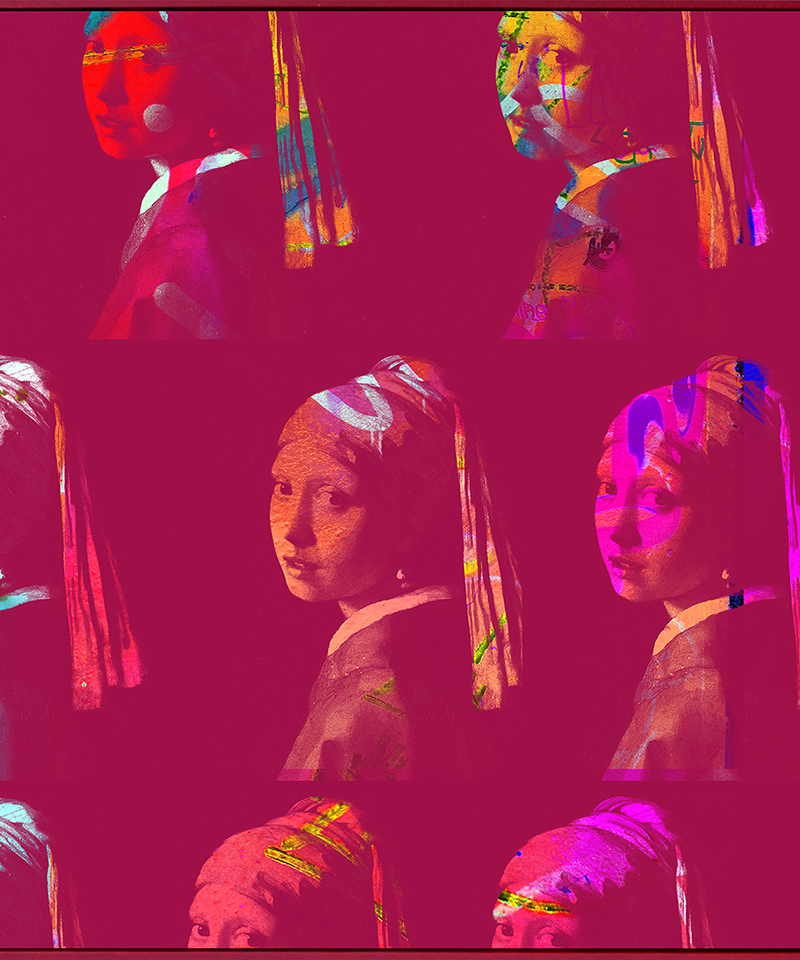 Vermeerlism #1
Vermeer's masterpiece 'Girl with the pearl earring' mixed with street art / graffiti. Bordeaux red background, includes floating frame (painted in same rich bordeaux colour).
Digital Art on Canvas: Manipulated Photograph, Ink on Canvas with Floating Frame (80×80 cm or 100×100 cm).
Ready to Hang. Signed on the front and comes with a certificate of authenticity.
This painting is available at Roxier Art Gallery.