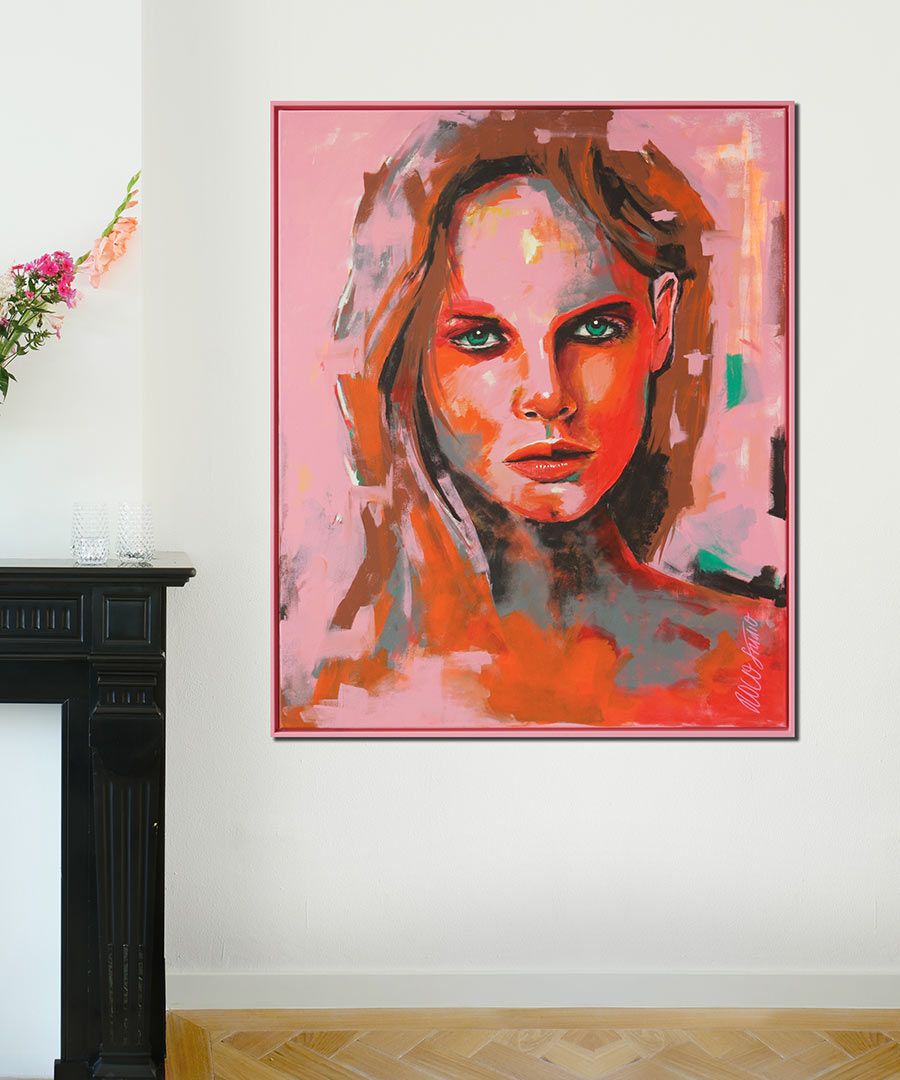 Pink Portrait is the first in a new serie of handpainted portraits by ROCO Studio. ROCO is known for its bright color palette, this painting is no exception. Light pink and bright red form a bold color combination in this large hand-painted portrait.
This is an original painting from ROCO Studio, made up of many layers of acrylic paint.
You will receive this ROCO painting with a light pink frame, ready to hang.
This painting is available at Roxier Art Gallery.